PornHub Gay Premium FREE Week
The biggest library of gay porn clips – but in HD and without the annoying ads
PornHub Premium Review
We know many of you are used to watching gay porn "for free" on the tube sites – with PornHub being one of the biggest destinations. However, there's an even better way of doing that – with PornHub Premium.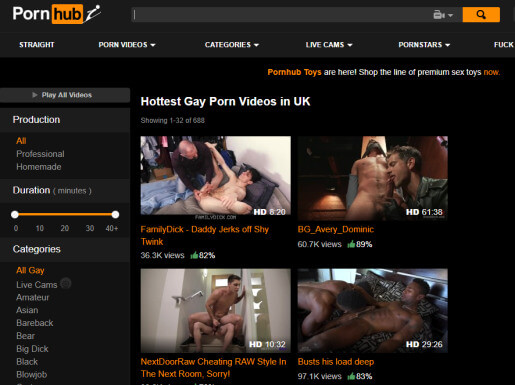 You get 1080p HD videos added daily, full-length gay porn scenes, faster streaming – and NO ADS and Popups! (Don't you hate those?) – even when watching the regular, community-uploaded videos (which, let's face it, are sometimes even hotter than professional porn).
And the best thing? With our special deal, you can get PornHub Premium absolutely FREE for 7 days.
Don't Miss This Deal - Grab It Before It's Gone