Blake Mitchell is finally back in our lives with a new gay porn scene – and it's a remarkably sexy return, this time under the banner of none other than… CockyBoys.
As many of you will know Blake Mitchell (whose real name is Lane Rogers, as he revealed on social media a short while ago), had left his long-time gay porn studio Helix Studios a few months ago. (Where he filmed most of his best scenes to date).
During that hiatus, Blake's only new porn scenes were those he posted on Onlyfans with his boyfriend Chad.
Many were wondering where Blake/Lane will end up, and now we have our answer – Helix' rival studio, CockyBoys. (That's not very surprising, considering the fact that several Helix Studios models have moved to CockyBoys over the years, including Sean Ford, Ben Masters and others).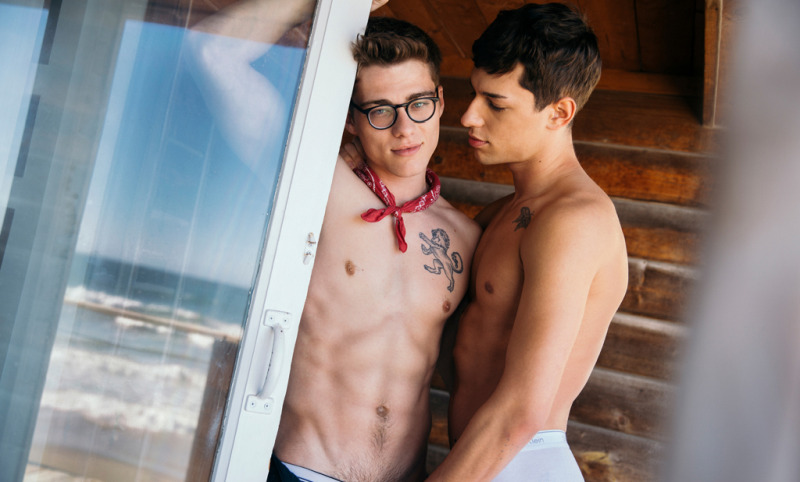 For Blake's debut on CockyBoys, the studio has paired him with another CockyBoys newbie – Hayden Brier. The two are a hot match, with Hayden being a skinny handsome lad, and Blake as muscular as ever as his powerful top.
The bareback scene, which also marks the beginning of CockyBoys' summer season (along with a limited time Summer Sale), was shot by award-winning videographer and photographer RJ Sebastian, and as is often the case with his work, it is shot beautifully on location in Malibu.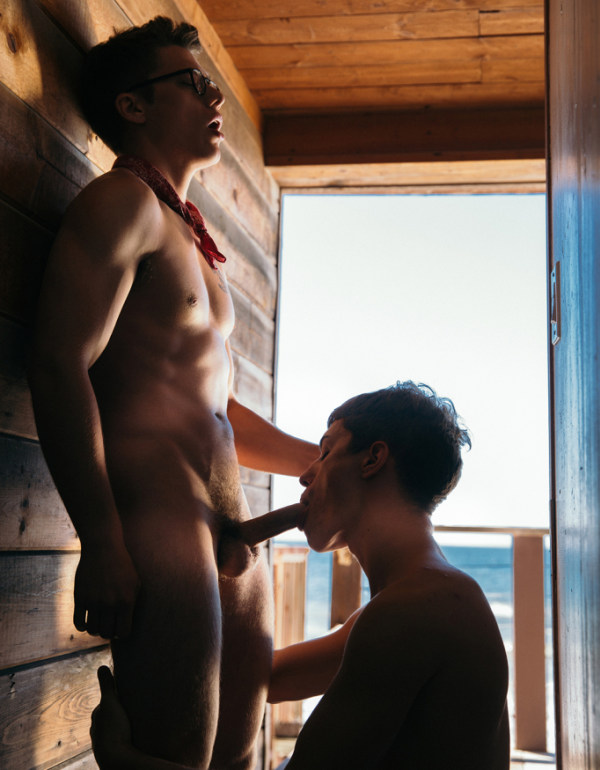 Blake never looked better – and that's not just because of his extensive work at the gym.
The scene starts with a few minutes of the boys having some romantic playful time, with Blake examining a set of polaroids of Hayden. He talks intimately about Hayden's looks, his tattoos, and all the things that made him want to – well – fuck this beautiful guy.
As Blake takes another photo of a reclining Hayden, his hardening cock is inches away from Hayden's mouth…and inside it within seconds.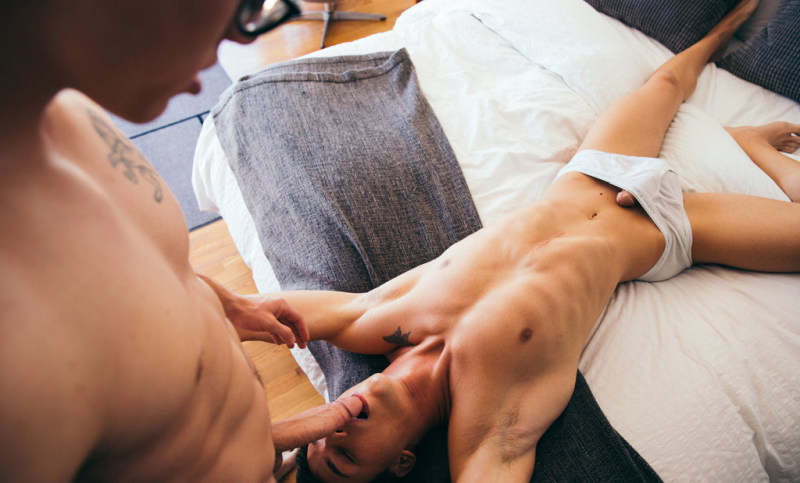 Beautifully shot scenes often have the downside of being VERY vanilla when it comes to the sex (Maybe to keep the 'romantic', Hollywood-style atmosphere). But in this scene, thankfully, even though they don't go TOO far, Blake does seem to 'remember' he's a bit of rough top, as he face-fucks Hayden with a series of strong thrusts.
Eventually, Blake turns Hayden over to take more pics of his bubble butt, slap it, taste and turn him over again on his back to devour and finger his hole, suck his savoury balls and kiss his muscular thighs.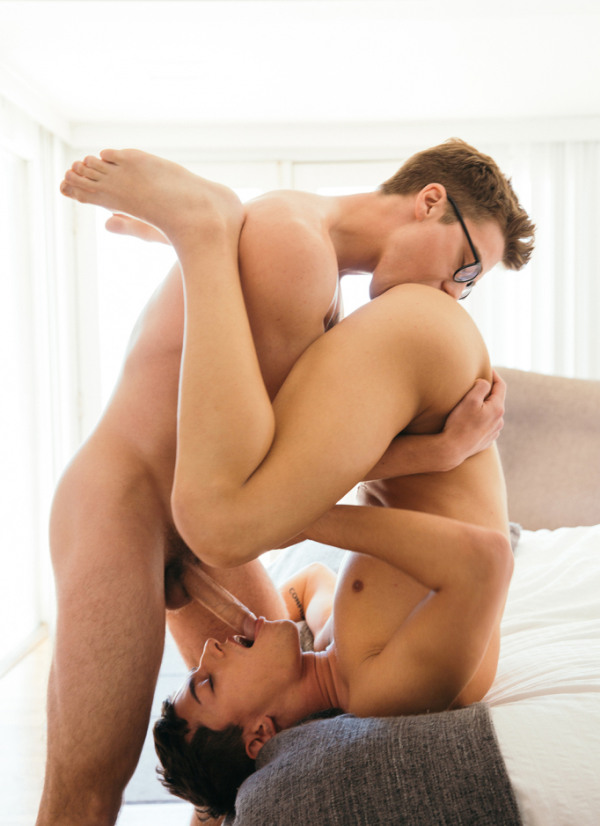 Hayden makes it clear he wants Blake's dick (Who wouldn't?) and boy, does he get it. Blake slides in and out deeply as he raises the intensity level by gripping Hayden by the throat, kissing him hard, and drilling him deeper.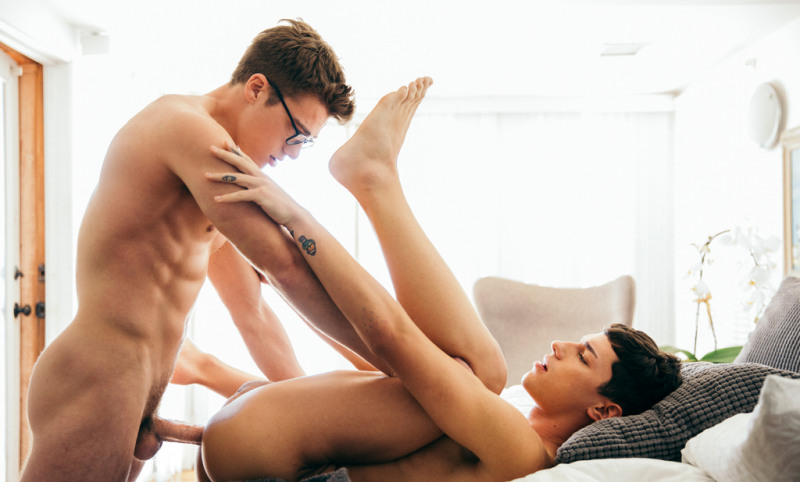 It's thrilling to see Blake at the top of his game again. While it's hard to be prominent in the scene as someone like Blake takes most of the focus, Hayden does a good job of playing along with Blake's moves.
Before the climax, you'll see Blake drilling Hayden sideways, and from the top again, and… just go ahead and watch the scene already – you'll probably want to start over right away. (Or maybe after 30 minutes, depending on how old you are).
You can watch the full scene here. 
And don't forget CockyBoys' summer sale – where you'll get 50% off your first month.