The Best Gay Porn Deals For Black Friday 2022
Save Up To 85% With Top Gay Porn Studios
Let's face it – free porn is out there, but it's a horrible experience. An endless stream of pop-up ads, virus alerts, scams and every other annoyance you could imagine.
Plus, there's also the fact porn performers work really hard (pun intended) for your enjoyment – and when you're watching free porn, they're not getting paid, which isn't fair (AND will simply make them stop making it.)
And then you have… Black Friday and Cyber Monday! With amazing deals, discounts and trials that will lower your price by up to 85%, there's really no reason not to pay for porn. You'll feel good about yourself – while feeling good with yourself (or something).
Here are some of the best gay porn deals and discounts that are live NOW for Black Friday and Cyber Monday. They'll only last for a few days, so don't wait too long – some of these discounts are unprecedented.
Note that some of the deals ONLY work with the links provided here. Enjoy!
Helix Studios  •  Naked Sword • Broke Straight Boys • Sean Cody • Men.com •  CockyBoys  •  Falcon  •  Himeros.TV
If you're into Twinks, Helix Studios is the place to go. With a library of gay porn superstars, past and prest, such as Blake Mitchell, Kyle Ross, Johnny Hands, Trevor Harris and countless others, they offer some of the best-produced and sexiest scenes around.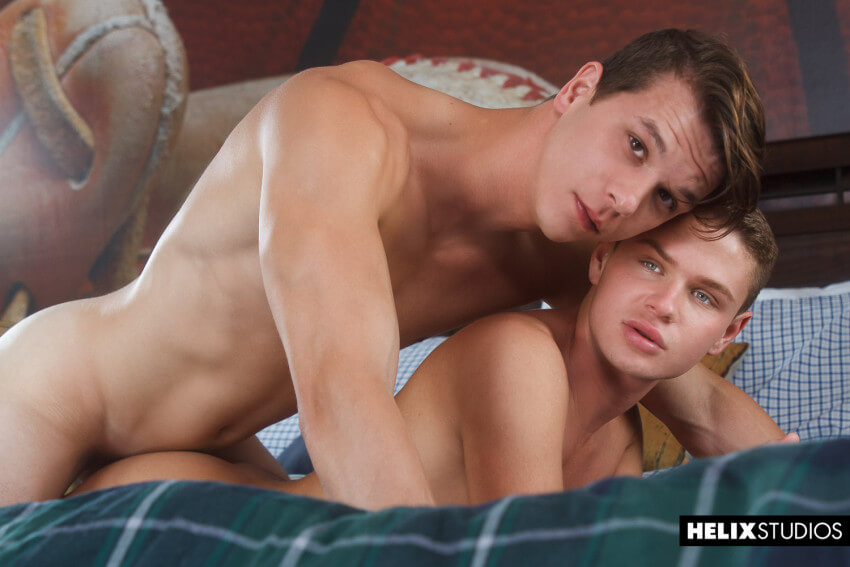 With thousands of scenes and weekly updates, there's never any shortage of twink action on Helix Studio, for a variety of tastes and fetishes – from bareback to spanking to double penetrations, and some romance sprinkled on top.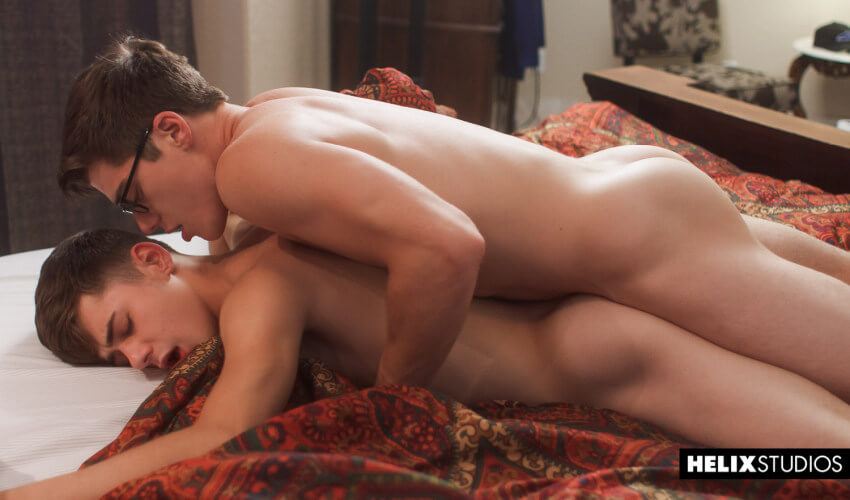 Our special-deal link offers a discount of up to 40% off, a 3-day trial for just $2.95, or a full month for $19.95! (But the annual offer gets you by far the best savings – with weekly scene updates).
With over 30,000 scenes to choose from and new ones added daily, Naked Sword is truly the "Netflix of Gay Porn".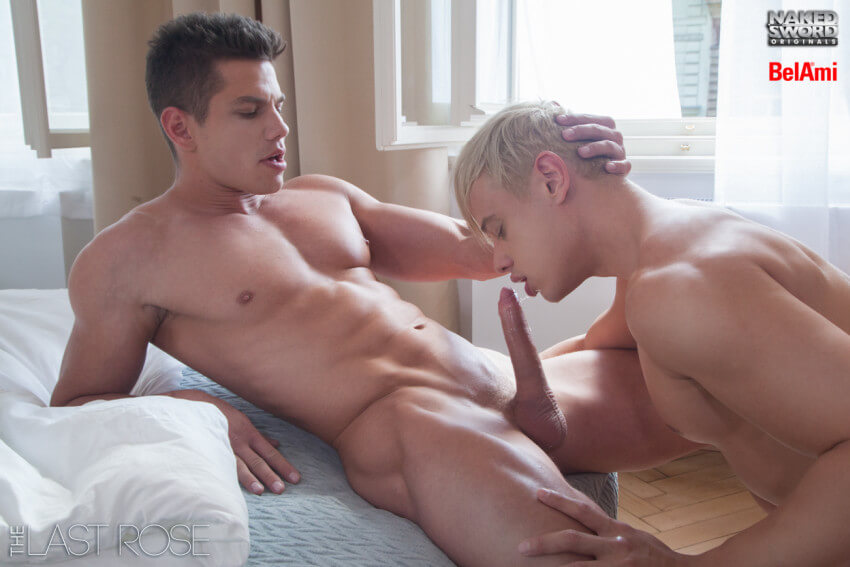 The unique thing about Naked Sword is that they collect gay porn scenes and movies from countless studios. From twinks to bears, from men in uniform to men in bondage, and almost every gay porn superstar working today, you're bound to find your gay porn fetish available on Naked Sword.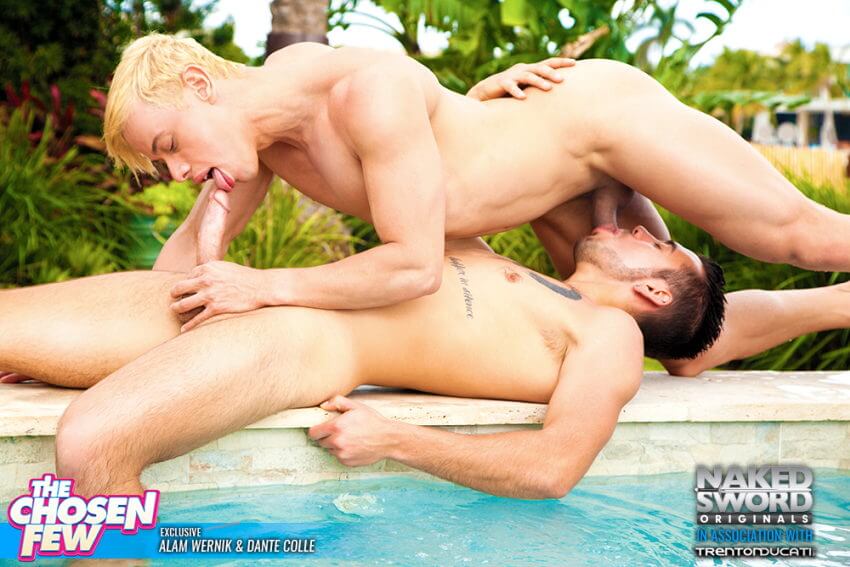 And the best part? You get it ALL for one monthly fee – and now, we have TWO amazing offers for you:
Many gay men have this fascination with straight guys – that is, straight guys who have gay sex. Which is why sites like "Broke Straight Boys" are so popular – because you get to actually see straight men (well, at least some of them) having hardcore gay sex.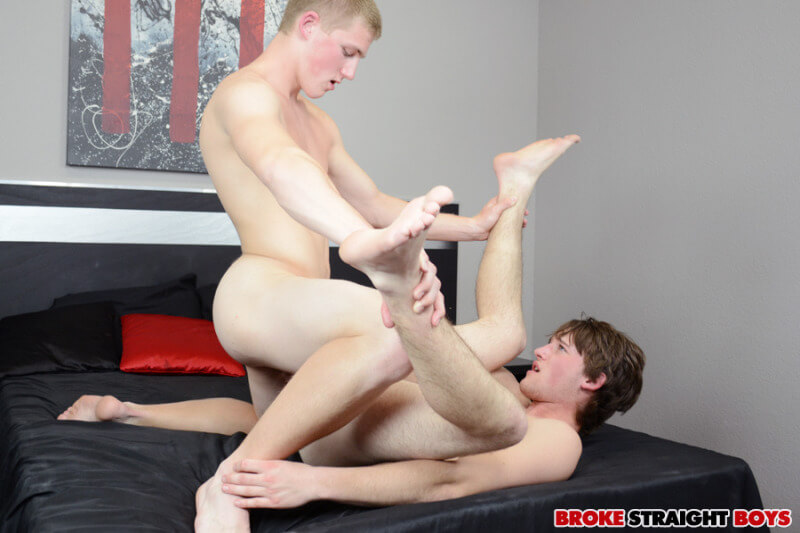 These are not professional gay porn stars – these are real men, who have gay sex on camera because they're, you guessed it, broke. But one thing's for sure – they're all extremely sexy…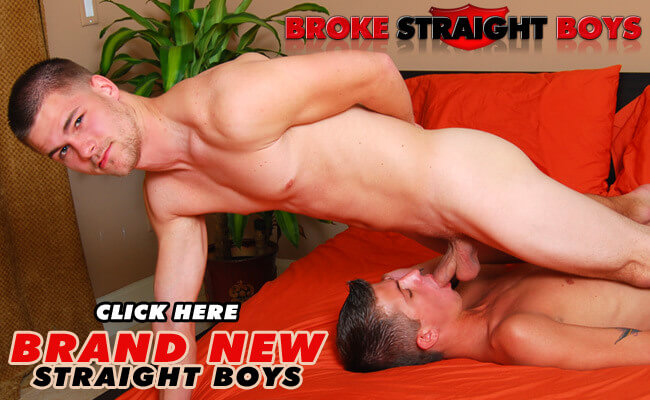 Broke Straight Boys are currently running a Black Friday / Cyber Month sale with a huge discount – get A FULL YEAR for just $99.97!
Sean Cody have been around for years, bringing you the hottest boy-next-door  models. You know, if the boy-next-door was hot and having sex all the time.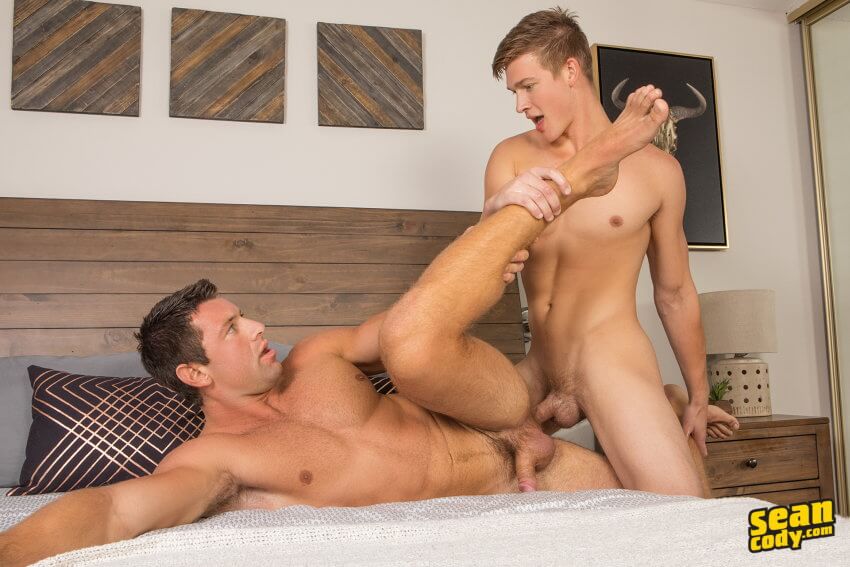 And because these men are not super-famous, we've-seen-them-before gay porn stars, the scenes always feel fresh and natural.
So, want a special deal? Sean Cody are offering a single month with a decent discount – just $17.99. It's the best way to test the waters – though of course, you're even better off taking the annual $99.99 deal…
Men.com are one of the biggest studios working today, with men ranging from twinks, to body builders, to those who are a bit rough around the edges.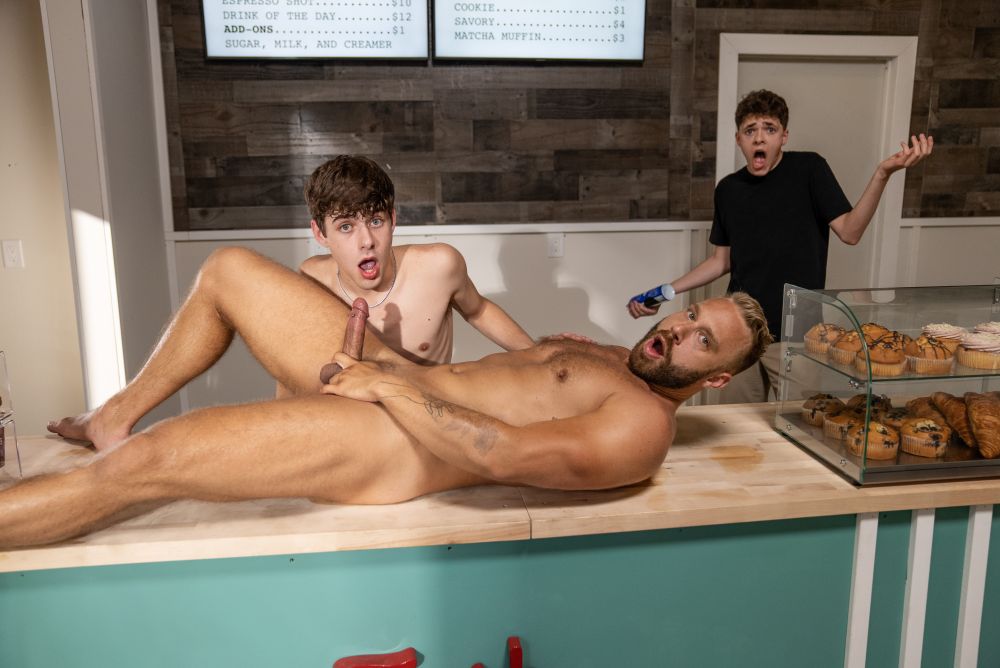 Men.com are responsible for some of the biggest hits and gay porn trends in recent years – from their amazing gay porn parodies, to the infamous "Right in front of my salad" scene (and subsequent trend).
Men also have some of the biggest stars, such as Johnny Rapid, Paddy O'Brian and Joey Mills, who moved over from Helix Studios.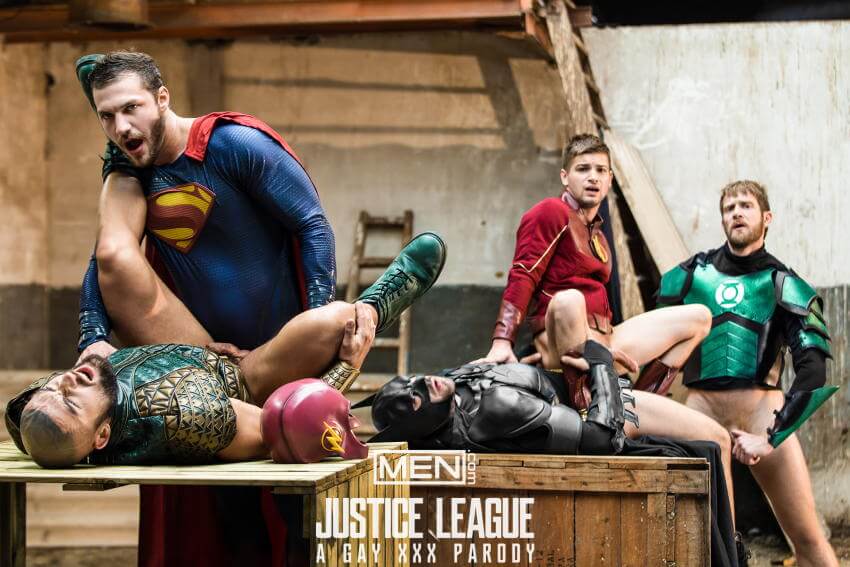 This year, they have an amazing offer for Black Friday / Cyber Monday: A free year. That's right – 12 extra months for free.
You pay just $99 for one year, and… get ANOTHER year for free – so it's basically two years for just $99. We don't remember ever seeing such a good deal on Men.com.
With thousands of videos, multiple video releases, and some of the hottest exclusive models, CockyBoys is a step above many other gay porn studios. No wonder they keep winning industry awards…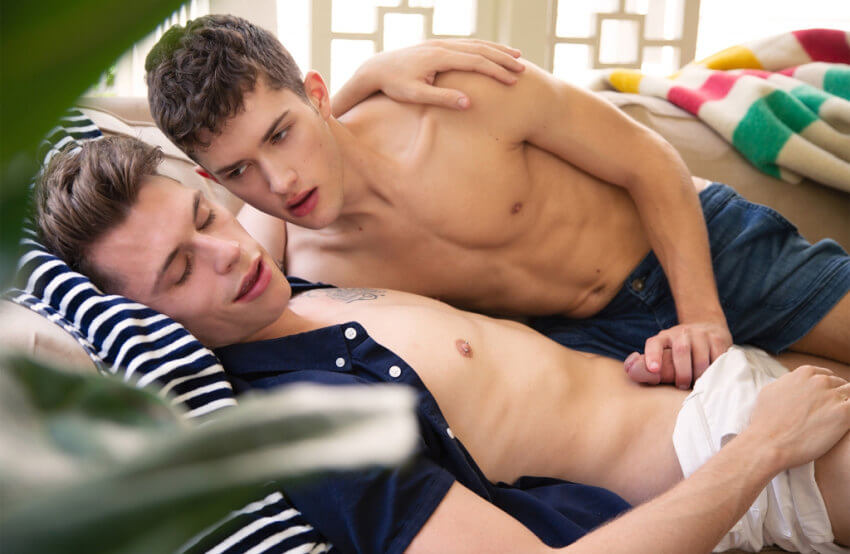 In addition to the "regular" hard-and-fast sex scenes, CockyBoys also specialize in high-budget, movie-quality productions that involve both beautiful visuals and the hottest guys, such as Levi Karter, Sean Ford, Carter Dane, Boomer Banks and gay porn superstar Blake Mitchell.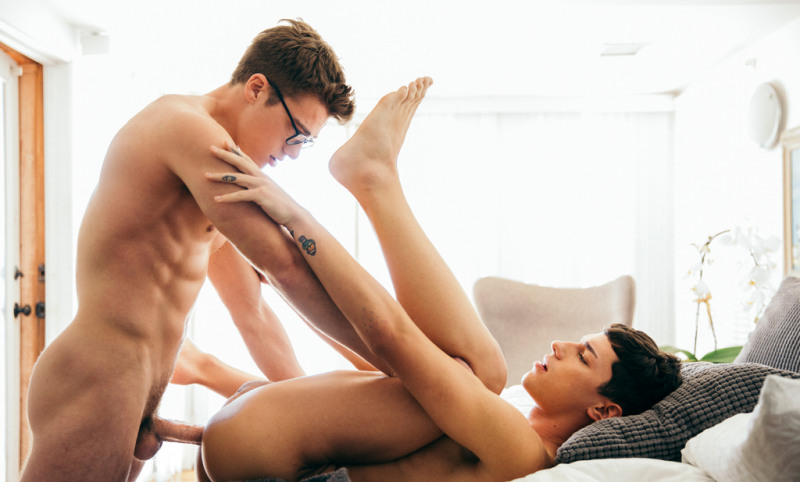 This year, they have their hottest deal: A discount of 50% OFF ALL MEMBERSHIPS – That's their lowest price ever.
So you can get a full year for just $99 (instead of $199), three months for just $34.95… you get the drift. But the annual deal is really amazing value.
Whichever one you pick – grab this deal before it's gone!
Falcon Studios have been creating gay porn for more than 45 years – and they know what they're doing. With some of the biggest names in gay porn (Brent Corrigan, Austin Wolf, JJ Knight and many others) and beautiful sets, their scenes are beautiful to look at – and super hot.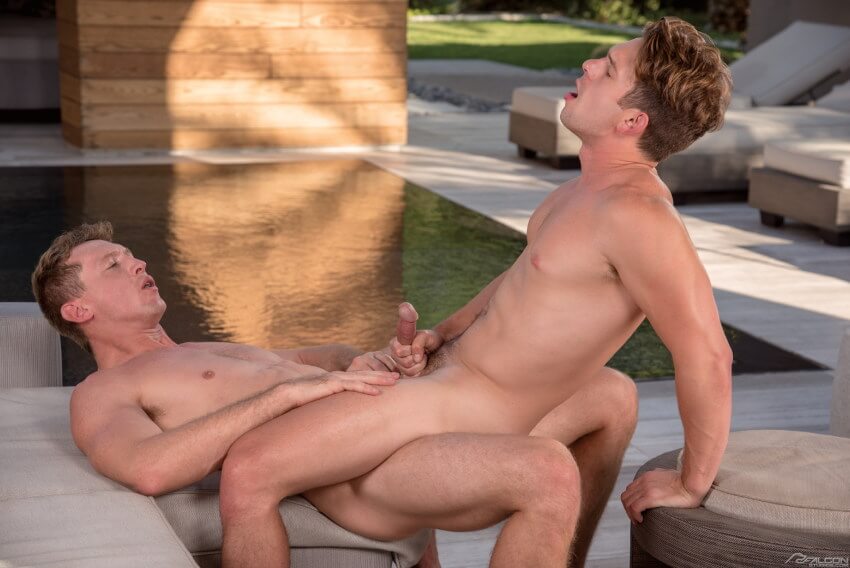 With a back-catalog of thousands and thousands of scenes, as well as weekly updates of new scenes, you'll always find something hot to watch, from twinks to body builders to vintage gay porn.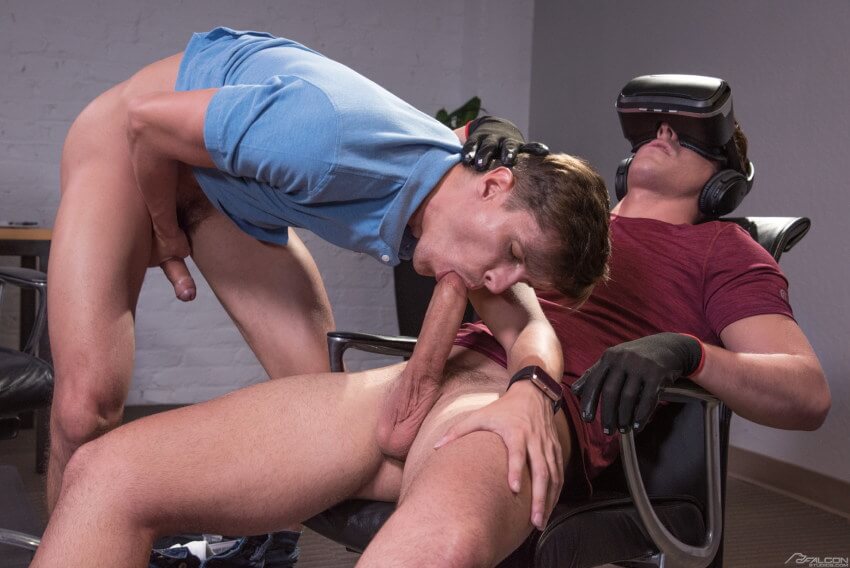 With your membership, you get access to a multitude of sites – the main Falcon Studios meagsite, as well as Guys Like Us, Jocks Studios, Mustang, and several others.
And now, you can give it all a try for with their lowest price ever – $5 for a full month – or, jump in and get a full year for $95.40 – that's just $7.95/month!
It's a gay porn site – with a twist. If you're looking for something different – something that's erotic, hardcore, moving, sexy – and educates you on how to have better, more meaningful sex – then Himeros.TV is your answer.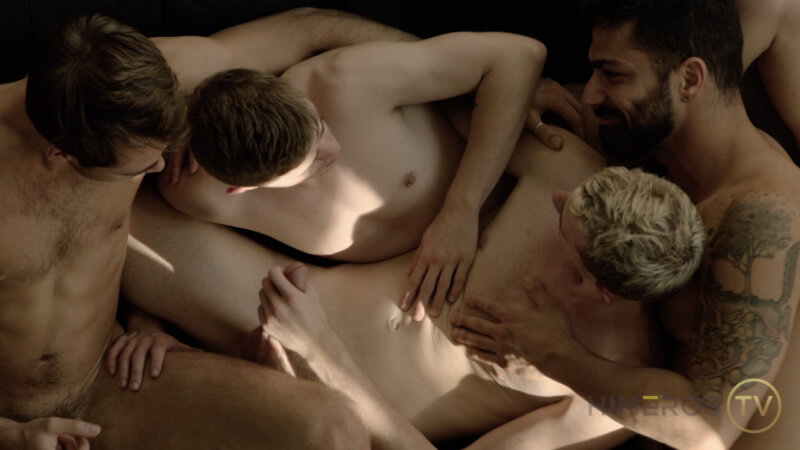 Founded by popular gay YouTuber Davey Wavey, Himeros.TV aims to do more than just pleasure you with hot men who have sex (though it certainly does that too) – it features men, situations and scenarios that don't often get exposure on mainstream gay porn sites.
But don't get the wrong idea – it's still sexy as hell, and Davey collected some of the most popular gay porn stars working today, from a variety of studios.

And this year, we're getting what is is probably their biggest offer ever, so don't skip on this deal. For a limited time – you can get a discount of 40% off ALL plans, so –